(This contest is now closed)
In 1973 American horror film director William Friedkin, adapted William Peter Blatty' Exorcist from his 1971 novel of the same name.

The book, inspired by the 1949 exorcism case of Roland Doe, deals with the demonic possession of a young girl and her mother's desperate attempts to win back her daughter through an exorcism conducted by two priests.


If you've lived under a rock then you may not be familiar with this horror phenomenon. It has struck terror in the hearts of generations and been the inspiration for readers/writers/ and movie enthusiasts since the release on the big screen and in paperback.
It has haunted many movie-goers dreams, stirred a cult-like following and driven many to questions history, faith, and their own tenuous grasp on their beliefs in God and the devil.
2013 marks the 40th year of its theatrical debut and in celebration of a movie that has stirred this authors fears, horror enthusiasm and drive for knowledge in legend, religion, mystery and belief. I'm celebrating the release of the one movie that I love to fear...
Exorcise your demons with a Savage, Faith Contest - You could win a DVD copy of The Exorcist, an ebook copy of William Peter Blatty's original novel and an ebook copy of K.A. M'Lady's Faith Savage Demon Huntress - Book 1 ~ Glow, and Book 2 ~ Fear No Evil.

Want to win? Answer the Poll to the right - What Comedic Actress was considered to play Regan's mom - then leave a Comment below that you voted....
Winner will be randomly chosen on 6-1-13
Reviews:
Romance Reviews Submitted By Authors

:
In the final pages of Faith Savage - Sinner, I couldn't help but think of James Blunt and his musical masterpiece, No Bravery. Like Blunt often will, author, K.A. M'Lady, conveyed meaningful passages, too. The reader must simply know where to look for them. A paranormal phenomena, Faith Savage hits the high notes straight across the board.
Destiny Blaine - International Best Selling Author - www.destinyblaine.com
This angel/demon world K. A. M'Lady has made is very addictive and has established another series to hook me in. (I say that with a huge smile, by the way.) I definitely recommend reading this intro, but be prepared to be left wanting more. I say with much excitement that Faith's Temptation is a great start to a great series.
I am chilled by just the idea of seeing demons, let alone being dragged to Hell. There are many stories about demon possession, but the thought of being controlled by something that frightening is terrible. The visual descriptions of what the demon did to the possessed lady brought back memories of the movie,The Exorcist, which at the time of its release was one of the most scary movies around.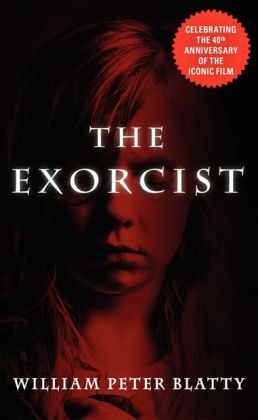 Faith Savage Book One: Glow-Book Synopsis
Longer than time, eternal angelic wars have been fought throughout the Heavens -- God's mighty warriors vying for supremacy over Lucifer and his brethren's fall from grace.

Today that war continues, spreading among God's chosen.

My name is Faith Savage, I hunt Demons. I have been to the edge of reason. Spoken with evil and walked the corridors of Hell's dark paths.

To survive the darkness, I made a deal with an angel. But my decision may cost me the one thing most precious to me...

My soul.



In the beginning, peace reigned in the Heavens. But when God created man in his image, the love, once held in the hearts of His beautiful angels, changed. Some of God's chosen grew jealous of man and envious of each other. Treachery and villainy spread like a plague. War erupted in the Heavens. Blood was spilled in the House of the Lord.

When the fallen were cast from God's Glory, they vowed to spread the taint of their darkness throughout mankind--spreading their evil and debauchery amongst the innocent like the flood of corruption and sin that it has become today. They swore never to rest until all men rotted in the fires of Hell. Vowed that in the end, rivers would run red, animals would rot in blackened pastures and the earth would become the very essence of the Valley of Death.

My name is Faith Savage, I hunt Demons. I've been to the edge of death--looked in the eyes of darkness. Seen what's on the other side.

Though I may walk through the Valley of Death--I Shall Fear No Evil.



K.A. M'Lady